Custom tooling and design services to create custom packaging completely unique to your brand – all orders are custom-made and engineered to meet your exact specifications.


Premium Quality
Our factories are equipped with manufacturing technologies and quality control at every step of the process to guarantee the highest quality, defect-free products.

Top Customer Service
Your success is our success. Expect top-notch customer service and integrity throughout your ordering process and continued support after your order is complete.

Custom Design Expertise
Our team of experienced engineers and designers help make your unique concept a reality.

Competitive Pricing
Over 25 years of established relationships and networks in custom manufacturing and supply chains keeps your costs low.
NEW & INNOVATIVE AIRLESS CUSTOM PACKAGING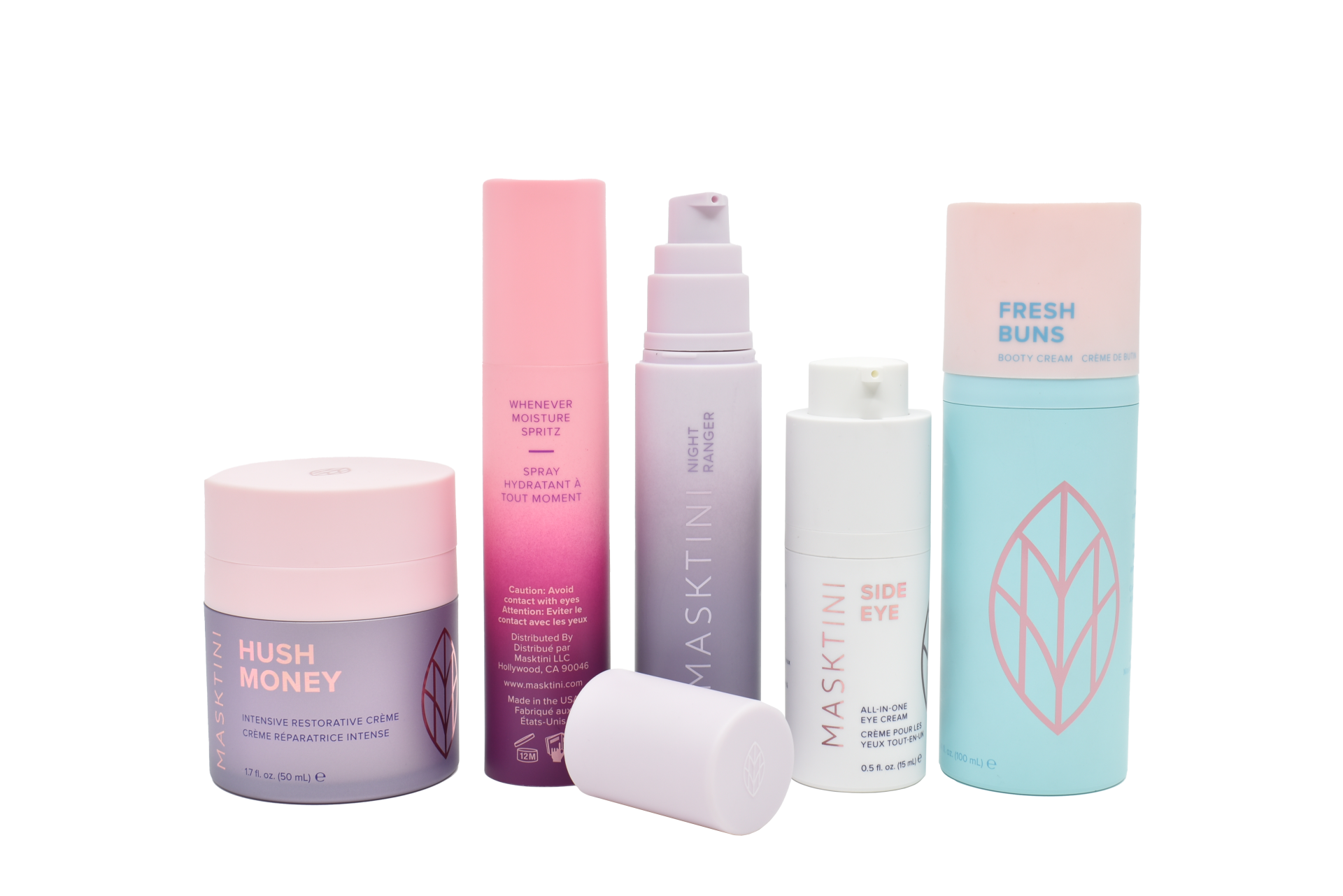 What is airless packaging?
Airless pump technology is the future of beauty, cosmetic and medical packaging. Airless bottles protect your product by preventing excess exposure to air, increasing your product's shelf life.
This new technology uses a rising diaphragm to dispense your product. Pushing down the pump will create a vacuum effect, drawing your product upwards. 
Custom airless bottles have a higher perceived value, reduces waste, protects your product and increase its shelf life. Request a quote today or contact us to learn more.

Aluminum airless bottles
Aluminum airless bottles are used to achieve upscale looks and are associated with higher product quality. Its glistening effect that can help elevate your brand value and capture your customer's attention by communicating prestige and luxury.
Choose between a wide selection of styles which can be custom-made in almost any PMS color and finished to achieve highly attractive visual effects. Aluminum airless bottles can boast a shiny reflection or a frosty surface, both of which communicates higher brand value.
Medical brands tend to prefer the clean and clinical look of the matte white airless bottle, while skincare brands prefer bright and highly decorated designs, with nearly endless color anodizing options.
With our expertise and understanding of your industries' needs, we have the perfect airless solution for your brand.
Sizes available: 10-50 ml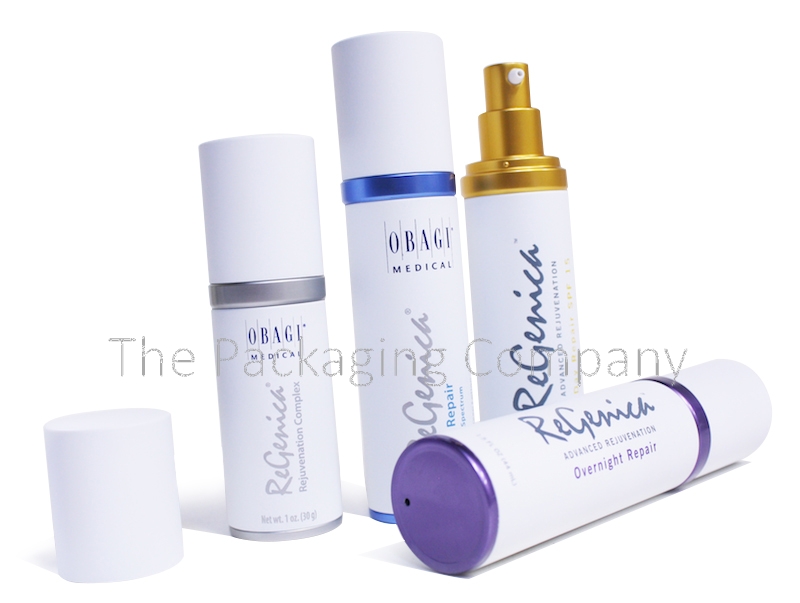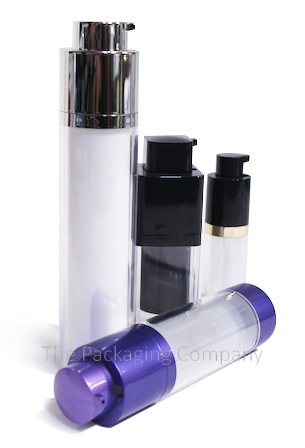 Twist up airless bottles
Designed for mass-market and medium-to-high-end brands, our airless twist-up bottles are perfect for those who are looking for new, luxurious, and innovative delivery system.
These bottles use a twist up closure with no cap. Twisting the cap causes the pump actuator to slide up. Twist it down to close securely. Twist up airless bottles come with a variety of different styles.
Customize with different colors and finishes. Our double-walled design allows a full range of decorations such as silk-screening, hot stamping, custom color injection, and vacuum materialization.
Sizes available: 10-50 ml
PP airless bottles with frosted finish
Pursue an up-scale look using this creative decoration and finishing technique. Polypropylene Plastic (PP) airless bottles come in choices of matte, frosted, or a shiny finish. For example, the white frosted finish creates a comfortable sensation when touching.
Combine silk-screening with hot-stamped foil to highlight details, the white frosted airless bottle captures the clean and clinical essence of a skin or hair care brand. Modern design technology allows brands to add more value to their products without spending big on packaging. PP material is also a safe choice for medical and sensitive formulas.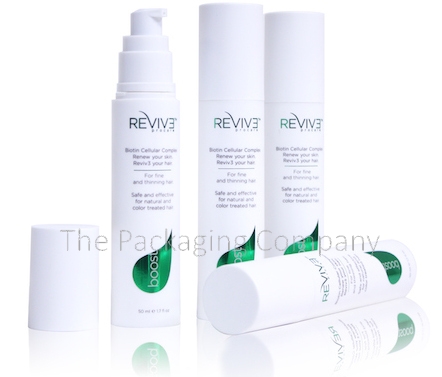 FAQs
Why choose The Packaging Company over other competitors?
The Packaging Company has over 25 years of experience in design and overseas manufacturing. Everything we produce is to the highest-quality GMP standards. Our custom packaging is supported by full reports, material safety data sheets, and full certificates for child-resistance. Our custom packaging  has a higher perceived value than our competitors, and will make your brand and products stand out on the shelf. To top it off, we pride ourselves on our exceptional customer service and lighting fast reply times. Follow us on Instagram to keep in touch with our latest updates!
What are the lead times?
Lead times are approximately 90 days after your pre-production sample is approved. Click here to understand more about our process.
How does our process work?
Our process starts with your unique product concept. Browse our website and let us know an item number to build from, or email your custom packaging concept to our design team at [email protected] All artwork must include Illustrator files (.ai), PDF's, font files, PMS color callouts, and finish preferences. After your packaging and artwork is finalized, we can produce a 3D or CAD model of your review. A 50% deposit is required to place your order, after which we can produce pre-production samples (PPS) in 14-20 days. Once your PPS is approved, production begins!