We're Different
The Packaging Company is a no-stock manufacturer. We don't like waste and we know every product looks best in custom packaging. Every order is engineered and customized to fit perfectly with your unique product. Our other services includes custom tooling and design support.

PREMIUM QUALITY
Our factories are up-to-date with high-end equipment and competitive technology. We produce global-standard packaging in consideration to the material make-up, including the ink. To guarantee defect-free packaging, we quality control all packaging before delivery.

CUSTOMERS FIRST
Our focus is our customer's success. At TPC, we value integrity and customer satisfaction, because we understand that your success is our success. You can expect communication throughout the whole process, and even after your order is completed.

DESIGN & APPLICATION
Our in-house teams of experienced designers and engineers can help create your concept become a reality. Send us your artwork and detailed vision, and we will complete that representation by an established deadline.

COMPETITIVE PRICING
With close to thirty years of established relationships and networks, our supply chain structure helps us keep costs low, including export documentation. We succeed when our clients succeed, and that's why we try to keep your margins high.
NEW & INNOVATIVE
 PACKAGING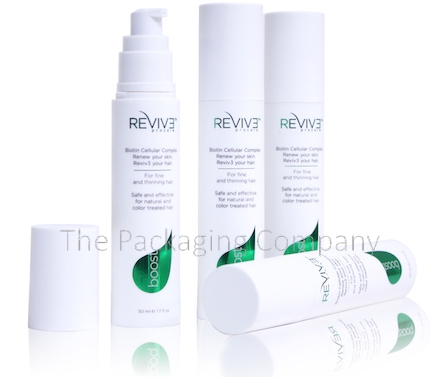 Why go airless for your cosmetic packaging?
Airless pump bottles protect sensitive products such as natural skin care creams, serums, foundations, and other preservative-free formula creams by preventing them from excessive exposure to air, thus increase product shelf life up to 15% more. This makes airless technology become the new future of , beauty, medical, and cosmetic packaging.
The airless bottle does not have a dip tube, but rather a diaphragm that rises to dispense the product. When the user depresses the pump, it creates a vacuum effect, drawing the product upwards. Consumers can use nearly all of the product without any waste left and they won't have to worry about the fuss that usually comes with the standard pump and cosmetic packaging.
In addition to protecting your formula and increasing its shelf life, airless bottles also provide a branding benefit. It is a high-end packaging solution that comes with various designs to meet your aesthetic positioning. The double wall provides extra protection and also creates a luxury look, the clear plastic wall bottles showing product's color are perfect for premium foundation cream, and the dual airless bottles allow to pack two separate ingredients in one.
Keep Up-to-date
Subscribe to The Packaging Company's email list to receive the latest updates on new products, upcoming trade shows, and other content relevant to your industry