Historic Shipping Delays Experienced Globally, Long Beach Port Dockworkers Being Vaccinated
Where are my goods?
February 17, 2021 | By: Esther Choi
   ONE MONTH LATER of the reported 694 COVID-sick dockworkers, 12 dead, and a thousand more at-home for COVID-related issues, Maritime Executive reports that frontline dockworkers will begin to be vaccinated. It's been a strenuous time for Long Beach Port dockworkers. They are short staffed, have sick colleagues, and there is the general fear of COVID-19 in their workplace.
The news of the vaccine comes after California authorities have finally recognized port dockworkers as essential frontline workers. This has taken months of campaigning by port executives, union leaders, and elected officials. As California Representatives Nanette Diaz Barragan and Alan Lowentha explained to health officials, it is critical for the dockworkers' vaccinations as the closure of these ports would be dangerous to the vital flow of goods to the nation.
The Long Beach Port handles an estimated $170 billion of trade annually. At the beginning of this month, it was reported that the port of Oakland was also affected by their southern counterparts. Oakland had a total of 17 anchored ships, whereas the Long Beach and Los Angeles twin ports had a total of 45 anchored carrier ships.The long delay of schedule of goods is an understatement, particularly shipments from Asia. Ports in Asia are known to be the busiest in the world, but it is being reported to have also been suffering from the effect of the virus. The effects of these delays are being felt, as businesses across the country are witnessing their dwindling inventory levels.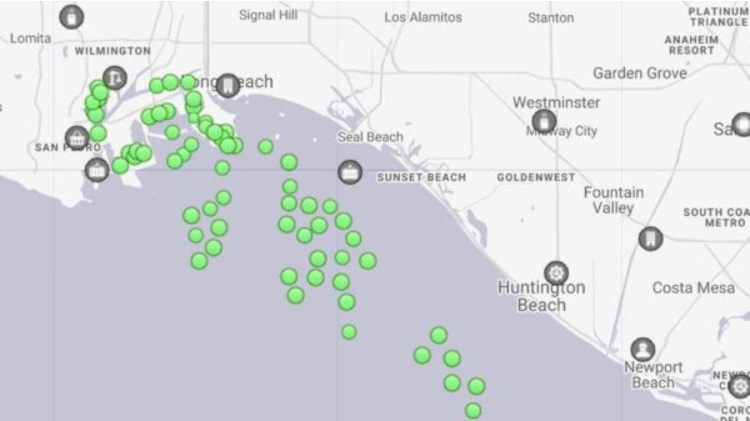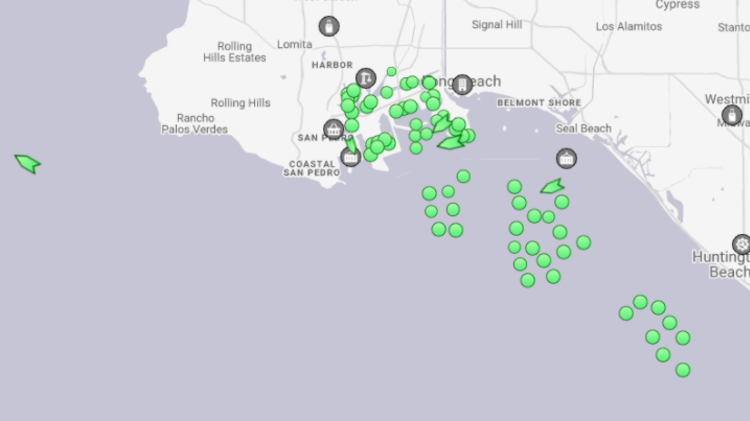 January 13, 2021 (left) and February 16, 2021 (right) Long Beach Port Snapshot, a carrier ship is seen altering its course to Oakland's Port (MarineTraffic)

The twin ports remain to be one of the top ten busiest ports in the world, with 17.55 million TEU in trade volume (2018). As depicted above, the number of anchored ships have not decreased much with the number of specialized workers still down. On February 15th, businesses and the City of Long Beach finally received the good news. The Long Beach Department of Health and Human Services confirms that 800 doses of the Moderna vaccine were organized for port dockworkers, in which appointments were filled up in a matter of just 20 minutes. 
There are reports that it is estimated that port operations will normalize mid-year, but with vaccine shortages across the country, only the-number-of-ships-on-the-sea will tell.
Please follow and like us: