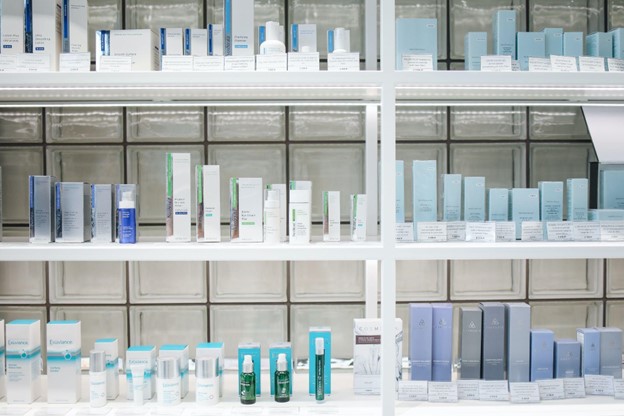 Being a business owner of a retail brand and a top decision-maker at your company comes with a lot of responsibility. One of these important matters is how you package and present your cosmetic, skincare, or medical products to consumers. You may have heard about airless packaging but are curious to learn more. Here you can discover more about what airless packaging is and why it is better for cosmetic, skincare, and medical products.
What is Airless Packaging for Cosmetics?
One might say that airless pump technology is a game-changer for beauty and cosmetic brands. No air contacts the product in this case. Typically it's used as an airless lotion pump, but it can also be effective with airless spray pumps, airless jars, and airless bottles. There are applications for variety of beauty products including skincare.
Why Should You Care About It?
You may be wondering is this type of packaging is right for your brand. If you're looking to extend the shelf life of your products without sacrificing quality then airless packaging is the way to go. It will not only extend the shelf life, but can also reduce waste and help the environment. It's not only about consumer demands—this packaging also helps you stand behind your promise of offering product integrity.
You want your customers to be satisfied and get the most out of your cosmetic, skincare, and medical products. Therefore, you may be interested to know that airless packaging allows for full product evacuation so each buyer can get his or her money's worth. Airless packaging is fully customizable with color, finish, and printing designs, which will help you stand out from competitors
Benefits of Airless Packaging
There are also many benefits of airless packaging that you may be curious to learn more about before investing in it. It's better for cosmetic, skincare, and medical products because not only can you get every last bit of the product out of the package or bottle but it allows the freshness of the product to last longer than if you were to use traditional packaging.
You might also care about it if you have a focus on sustainability and improving the environment. Airless packaging adds higher perceived value by having zero CFC emissions and that it's lightweight and recyclable. Besides eliminating the risk of contamination by the user, it also helps prevent the loss of fragrance, waste, and evaporation.
Conclusion
You now have a better idea of what this innovative type of packaging is and why it should matter to you as a business owner or brand manager. There are many undeniable upsides that you simply can't afford to overlook or ignore as to why it's better for your brand. Airless packaging is well worth the investment given all the perks and ways it can improve your company's products.
To learn more, contact us at [email protected].